Write the first missing letter and match the words
Write the first missing letter and match the words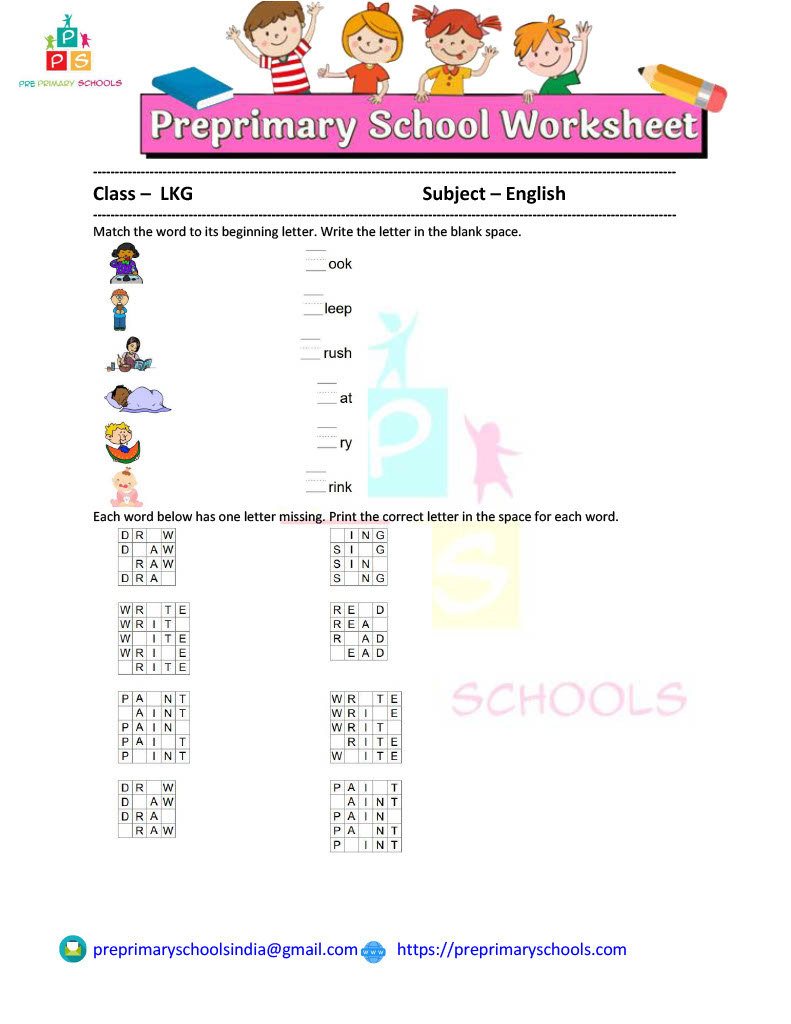 Click on below button to download this worksheet for free :
Source: Worksheet No.143
Kids are sure to have fun looking at the pictures and finding the missing letters on this alphabet worksheet. It's great phonics practice! This worksheet is a fun way to help your child identify the given images and learn the spelling of words by filling in the missing letters.