Positional words worksheet for UKG
Positional words worksheet for UKG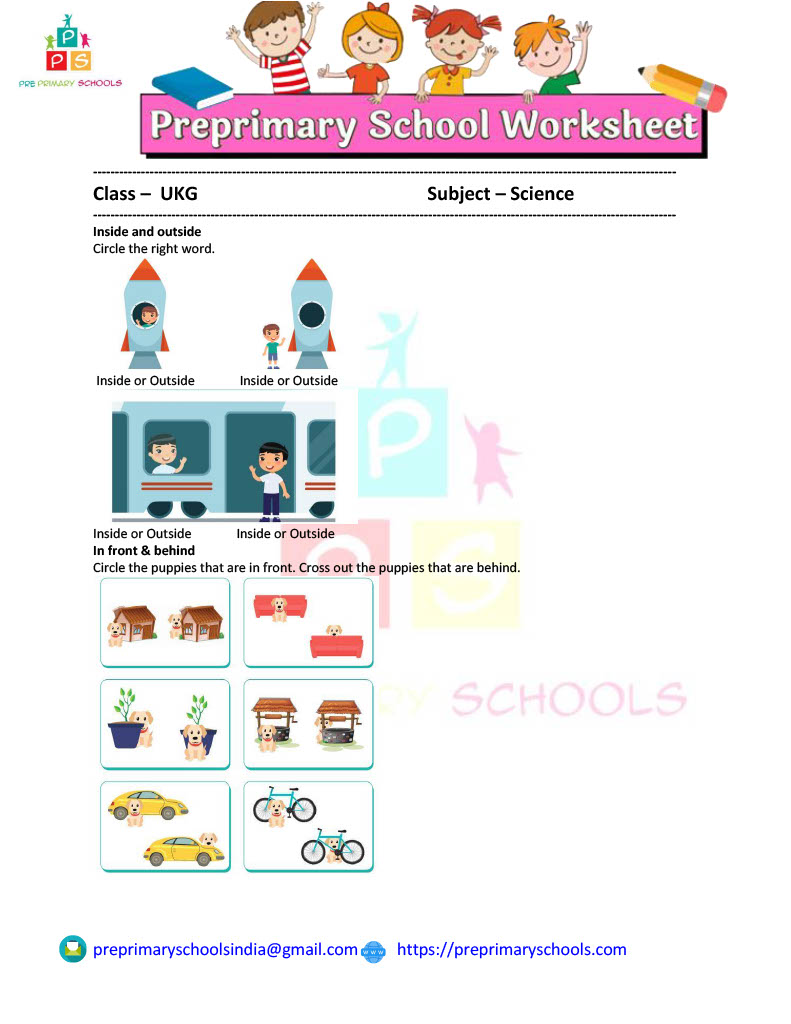 Click on below button to download this worksheet for free :
Source: Worksheet No.78
In this worksheet, Students do exercises re-enforcing the concepts of "inside" and "outside" including writing of those words. the positional concepts of "in front of" and "behind". Students identify which object is in front of or behind other objects.