Plural Nouns Worksheet For Kindergarten
Plural Nouns Worksheet For Kindergarten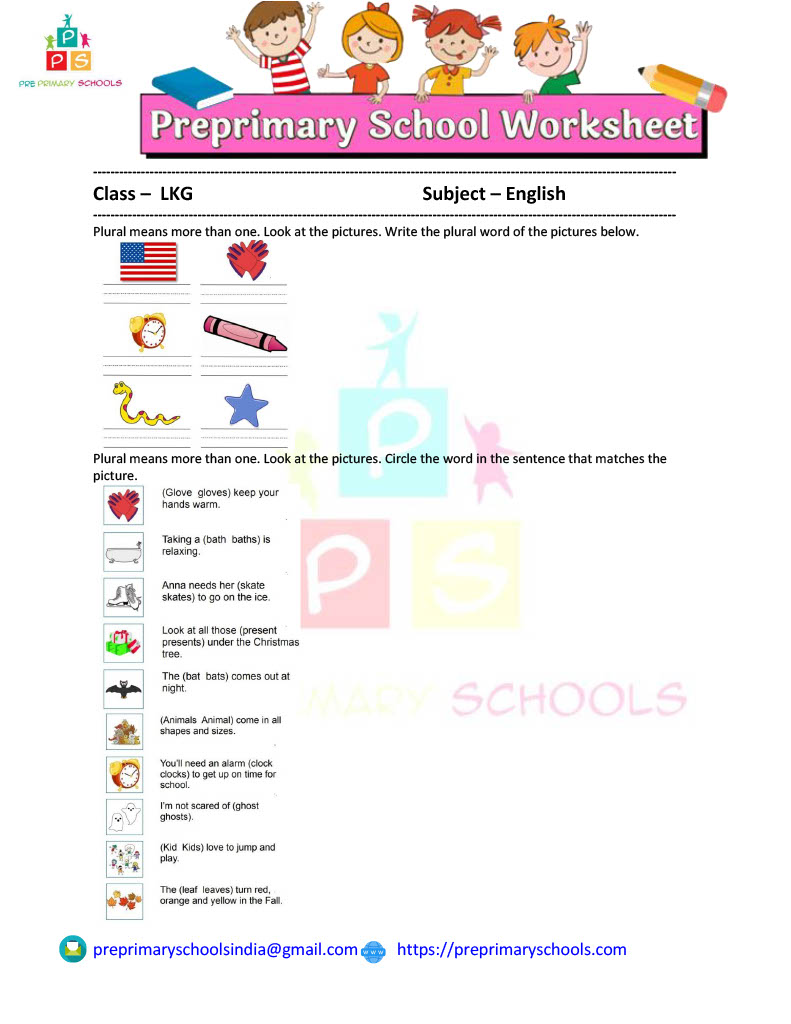 Click on below button to download this worksheet for free :
Source: Worksheet No.170
Here are amazing plural nouns worksheet for children to improve their grammatical concepts in reading and writing. Help kids learn about plural words with our collection of plural worksheet. Understanding plurals is an important early reading skill.