Vikas Mantra Public School, affiliated to Central Board of Education No : 1931307 was launched in the academic year 2019-20  by the M.R. EDUCATIONAL AND SOCIAL TRUST under the chairmanship of  Dr. V. Shanmugaprabhu,
Dr. Shanmugaprabhu with his team of academic advisors envisioned to start his first dream  school at Mahindra World Ci... Read More
Our Approach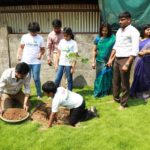 Our Vision
Our Vision is to develop knowledgeable, adaptable, responsible compassionate and caring young people with the much needed survival and employable skills to create a peaceful world through intercultural understanding and respect.
Our Mission
Our Mission is to educate young minds to be lifelong learners in this dynamic world. We aspire to develop outstanding world citizens who can contribute to the well-being of their society by playing an active role.
Facilities
Facilities
Extra-Curricular Activities
Gallery
Location
Contact Us
Email
Phone Number